Ingredients
Lemongrass Herb Mix

2 stalks

Lemongrass

smashed and sliced 3cm long

8 pcs

Galangal Ginger

sliced

5 pcs

Kaffir Lime Leaves

Vein removed

10pcs of 1 inch each

pandan leaves

Marinade

4 tbsp

Lemon Grass Herb Mix

Blend above

Others
Directions
This is a great recipe that can be used for all sorts of proteins from Pork to Fish to even Firm Beancurd (tau Kwa) or even tempeh. I used Chicken Fillet here over chicken thighs as it is lower in fat and over chicken breast as no cutting is required and it is finger food friendly. So I always have a couple of packs stored in the fridge. I buy Kee Song Chicken Fillets from Redmart, but also available from Kee Song's online store.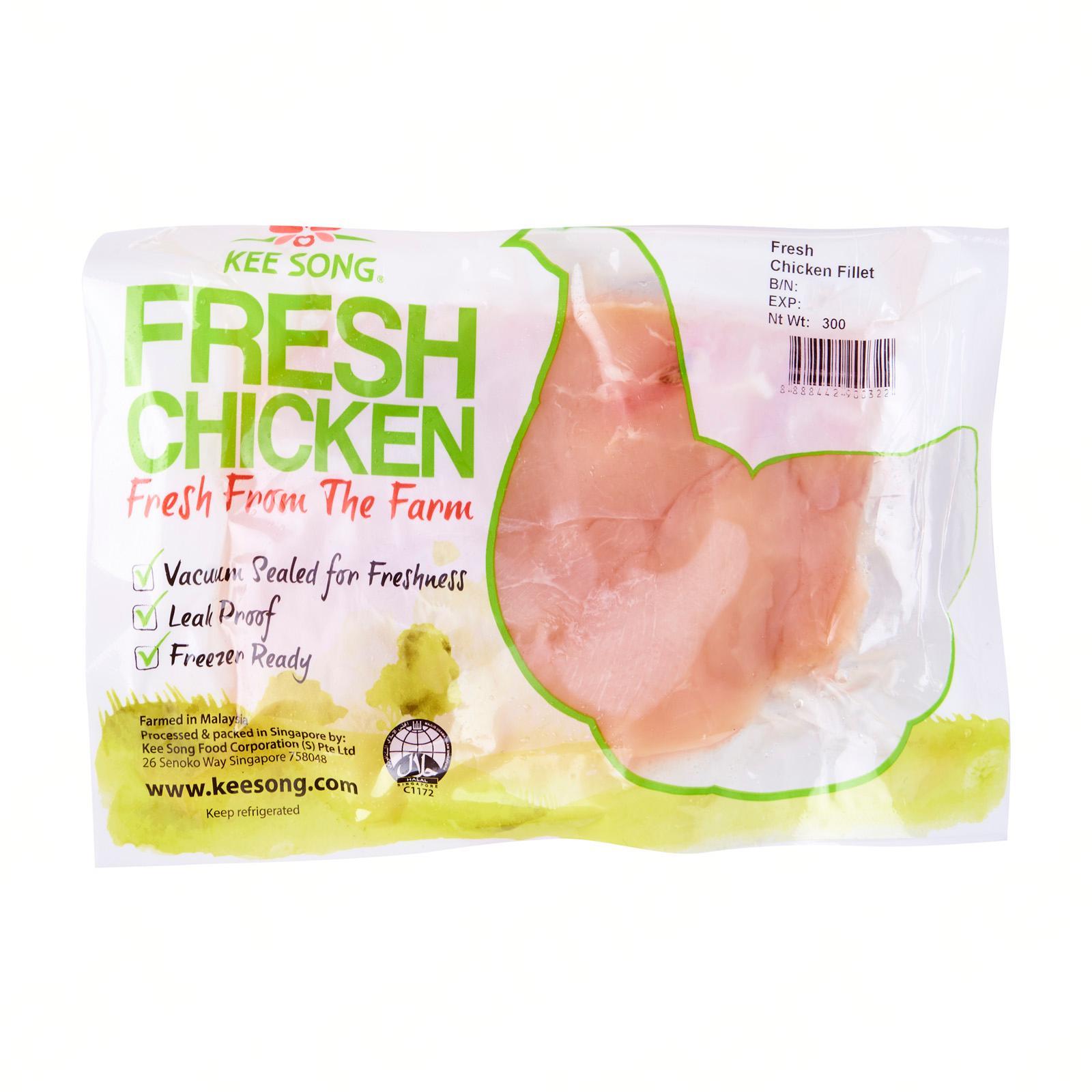 There are 3 key elements to making this dish a success.
The lemongrass herb mix. I always have a blend of this lemongrass herb mix in my fridge. It is a great aromatic to add to veggies and proteins alike. I stuff it into my fish before roasting, I add into my tempeh stir fry or my stewed French beans. The aroma of lemongrass, keffir lime leaves and pandan blended together is simply amazing. The serving you will be prepared below is good for several uses.
The marinade. This is critical to ensure that the meat is well flavoured. I used a mix of fish sauce, soy sauce, sugar, wine and lime juice and marinated overnight in the fridge. If time is of the essence, at least marinade for 2 hours.
Baking Soda. Yeah, this is the secret behind a tender chicken breast very much like those chicken satays as baking soda will bring water into the cells and keep it succulent. So the end result is a nice tender chicken thigh like texture without the fats.
The chicken can be pan fried or toasted in the toaster or air fryer or oven. I prefer pan frying so that I can adjust the temperatures as it cooks and I like to pan sear in high temperature on both sides to lock in moisture then lower heat to let the insides cook. But of course this method is a little messier and more involved than using say an air fryer or toaster. (I haven't tried AF or toaster yet, do let me know how it went if you did!)
You can also skewer it to make it into a party finger food like satay or kebab. But make sure you have loads! Cos it will be gone in no time!
If you are using wooden skewers, soak them in water for 1 hour first so that they do not burn when cooking.
(Visited 567 times, 1 visits today)
Steps
Prepare Herb Mix

Place all ingredients for herb mix in a food blender or food processor. (A mortar and pestle works too)

Process till fine as per picture above.

Store in a food container in chiller.

Marinade Chicken

Remove the Chicken fillets from the packaging and place in a Tupperware or food storage container.

Add 4 heaped Tbsp of Lemongrass herb mix to the chicken.

Add marinade as per ingredients list.

Stir well.

Marinade overnight or at least for 2 hours.

Add Baking Soda

Add baking soda to the marinade and stir well to ensure event distribution.

Let the chicken sit on counter top for 10-15 minutes while you prepare to cook the chicken.

Cooking the Chicken

If pan frying, using a non-stick pan, add a little oil and heat up the pan.

Slide the fillets one piece at a time gently into the pan and it should sizzle. (There is no need to remove the herbs from the chicken, This adds more flavour when cooked together)
Cook one side for 1 min on high heat then flip on the other side.

Once each side is browned, lower fire and let it cook gently in pan so that the insides can be cooked.

Remove and plate.

Garnish with Thai basil leaves